MIKE BROWN
Mike is the Captain of Code for Buffalo, a local Code for America Brigade of community organizers, developers, and designers that are putting technology to work in service of Buffalo, NY.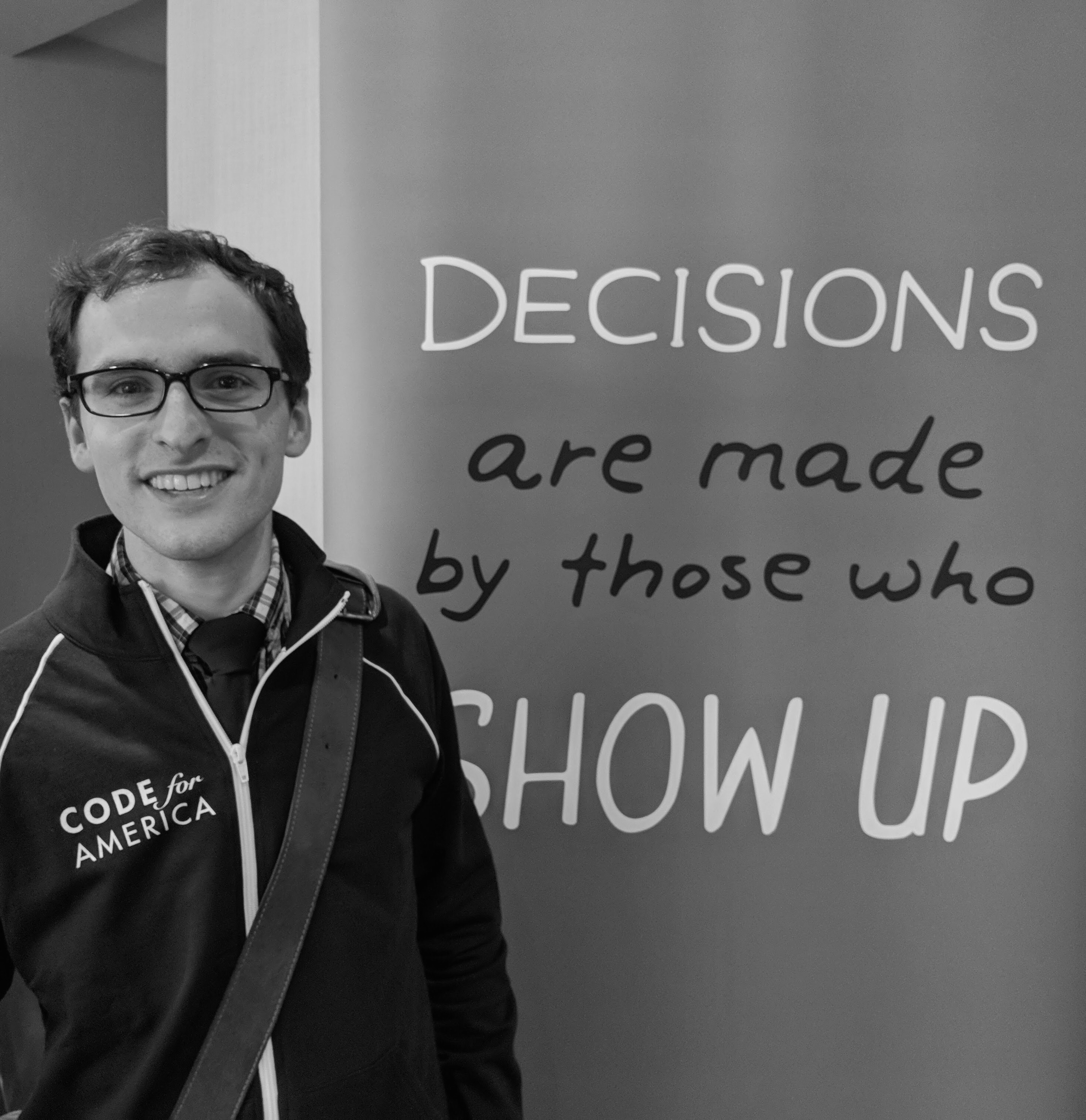 "I'm not sure how drastically programs and services are changing when you look at it as a 'data-driven' approach. If anything it's small tweaks here and there, and I think that's part of understanding that it's not a panacea…

One of the things I've realized in the past year, particularly as it relates to government services, or other businesses - the aspects of human-centered design ultimately will have far greater impact than necessarily a data-driven philosophy."


Few conversations I've had over the past several years more clearly convey the (very positive) evolution in mindset among the datarati than my time with Mike. In the mid 2000's, when I entered the working world, there was nary a problem that couldn't be solved with a sprinkle of the special systems methodology and some good data collection and analysis. Any impediments were but stepping stones towards the inevitable curation, nay TRANSFORMATION, of an organization towards being "data-driven", and managed in a way that more closely aligned with a classroom command center than a messy, real-world environment. To be certain, there are environments where this is the case, but there are many that are not, and they need problems solved, too.

It's wildly encouraging to speak with a new college graduate who already recognizes the messiness of solving problems, and is focused on things being "smart enough". Mike's working to improve life in his hometown of Buffalo, NY, where he serves as the captain of Code for Buffalo, Code for America's local brigade, served on the University of Buffalo student council for 2 years, and served as an Urban Fellow in the City of Buffalo's Division of Citizen Services, to name a few activities. He's the type of college student who creates optimism for the future of civic leadership, makes you wonder how a person can have so much time, and makes you regret how much time you spent watching Scrubs and The Office while you were in college. I asked Mike what motivates him to eschew the more common trappings of American college life:

"There's a spirit and drive for anyone born in Buffalo or whose adopted home it is to make it better. For me, I have a large family, I've got 9 nieces and nephews and I want to help make a city that they are proud to live in. Something that was common for me growing up was hearing older people, some of my older siblings or peers, would say they can't wait to leave Buffalo. And I think that narrative, that phenomenon has started to reverse, and I wanted to make sure we continued that."

Civic pride, data skepticism and human-centered problem-solving. Smart enough, indeed. Certainly a lot smarter than I was.



RECOMMENDATIONS

WORK
BACKGROUND
B.A., Political Science and Computer Science
Brigade Captain of Code for Buffalo

Code for America Fellow, Buffalo Sewer Authority

Urban Fellow, City of Buffalo, Division of Citizen Services