ERIC JACKSON
Eric manages the City of Asheville's data & analytics program, using data to better serve local communities and improve their ability to engage in civic conversation and decision-making.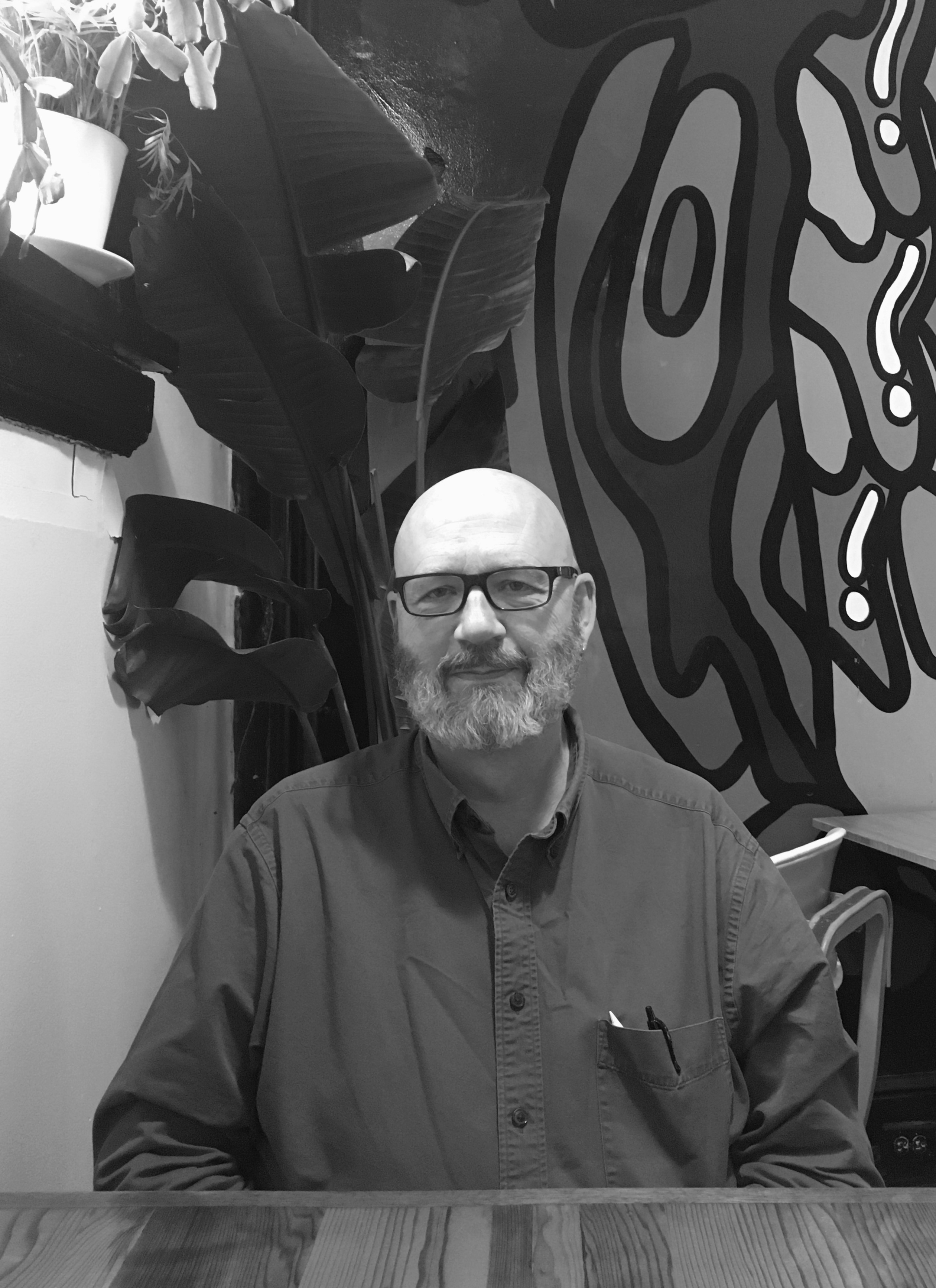 "What is permeating at least the best of what's happening now is if you're going to have anything that works you are going to center on the community you are working with, and they are going to co-create this with you because they are experts on the problems...

There are still disagreements and there will be fights to be had, but much of the blowup is around stuff that is simply coming from not actually being engaged in conversation and learning what it is that people are seeing or feeling."





Eric and I initially crossed paths at a meeting for Code for Asheville, Asheville's local Code for America brigade, an organization he previously co-captained and with which he is still actively engaged. At this event we were able to get basic introductions out of the way, so by the time we met in a hip downtown Asheville coffee shop two weeks later, we got straight to the meaty stuff. Things like why over 100 years after, as Robert Caro describes a 1914 reform effort in the biography of Robert Moses, "Moses devised...a system that made every aspect of a city employee's performance—including facets of his personality—subject to a numerical grade," eventually resulting in political exile and "the grading papers for his system being used as scrap paper", the dream of data-driven, performance-focused government still felt so far away. Why a description of 1914, written in 1974, has so many similarities to today.

"Moses was - you could not be more perfect an example of - 'I will come in and I will tell you what the answer is'. In civic Tech, it's the silicon valley - 'you idiots in government have been working for all these years and it's just you need a couple smart people from San Francisco and we'll get it worked out'. And it turns out the reason these problems have been hard to solve is that they're really hard to solve."

Eric's role in trying to solve these hard problems straddles the worlds of enterprise architecture, and community engagement - an odd pairing that would likely result in him being "spit out very quickly", in his words, from a traditional IT organization, but which works given Asheville's approach to problem-solving.

"On one hand, thinking about network infrastructure and security doesn't really go well with sitting down at a table with people shouting at each other...but what we're doing is kind of 'outside in' - what services are we providing, internally and externally, because we serve both."

What Eric makes a point to convey, however, is the pecking order of these items, an omnipresent issue that everybody pushing the envelope or trying to do things beyond keeping the lights on must face.

"If you want to do all that cool innovative stuff. You must first achieve and maintain operational excellence... As soon as ransomware gets inside our network I'm done with community engagement, nobody's going to let me out of the building anymore."

Our conversation evolved to the broader context of change management, in particular amid the current political climate.

"I have to keep reminding myself, because the environment right now is insane, one way of framing what's going on - we are actually naming problems and trying to change things and people are freaking out - which of course they are. And the fact that they're freaking out doesn't mean it's a disaster, it means it's going the way it should. It doesn't mean it's going to turn out well, but there is no way to well but through this...

We are asking city staff and Americans to perform unnatural acts in changing the way we do everything."

I agreed, albeit with the small suggestion to re-brand "unnatural acts".


RECOMMENDATIONS
WORK
BACKGROUND
20+ Years Software Architecture; Product Management
Code for Asheville Brigade Co-Captain